The Alpha Formula - Pre-Order
BOO-ALP-Q219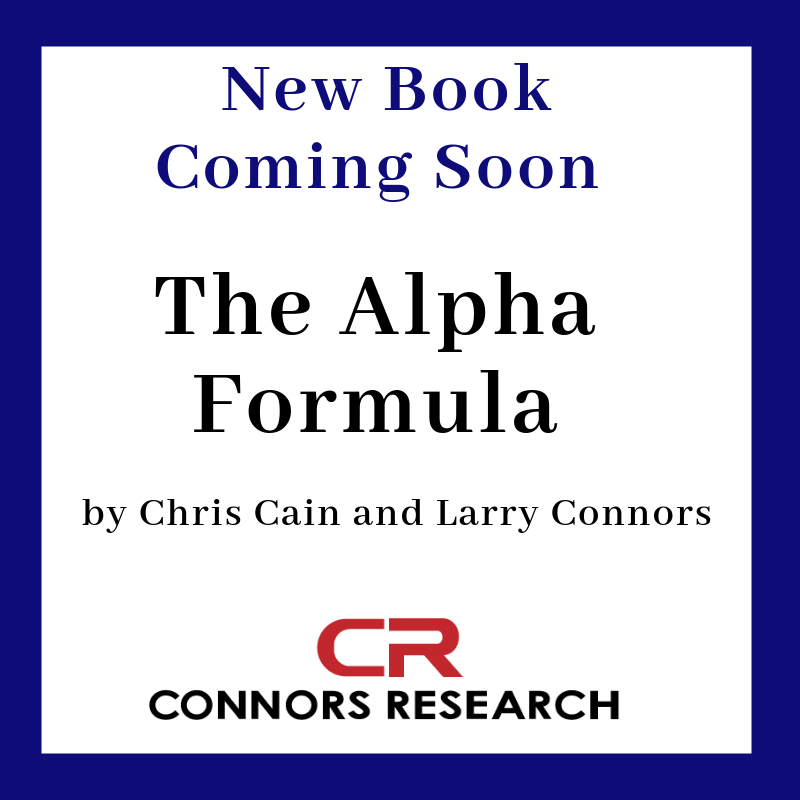 Special Offer - Pre-order the book "The Alpha Formula" by Chris Cain & Larry Connors. To be released late Spring 2019!
Special offer for CMT members. Pre-order by April 30 and receive a 50% discount The retail price is 49.95. CMT Members can order it today for $24.95. Use code CMT2019
The Alpha Formula, by Chris Cain and Larry Connors, explores building portfolios based on first principles, or self evident truths. The authors explore behavioral biases of investors, and how these biases lead to observed market tendencies - short term mean reversion and long term trend following. Four trading strategies are then presented and combined into a portfolio, showing significant Alpha and outperformance.

Preface - The Alpha Formula - Where Alpha Exists
Chapter 1 - Building Portfolios With Alpha - Applying Systematic, Data Driven First Principles, and Statistically Backed Market Tendencies
Section 1- Observed Market Tendencies and Behavior
Chapter 2 - Individual Behavioral Biases - Inherent Human Behavior Leads to Alpha
Chapter 3 - Markets Trend - Exactly How To Climb Aboard When They Do
Chapter 4 - Short Term Mean Reversion - Decades of Alpha
Section 2- Individual Strategies and Results
Chapter 5 - Rising Assets - Long When Markets Globally Are Rising. Out When They are Not.
Chapter 6 - Connors Research Selective Strategy - Buying Pullbacks Ahead Of Institutions Stepping In
Chapter 7 - Treasury Bond Rotation - Your Protection When Markets Are Stressed
Chapter 8 - ETF Avalanches (short only) - Participating When Markets Decline
Section 3 - Putting It All Together
Chapter 9 - The Alpha Formula - Creating Systematic Data Driven Portfolios
Appendix
Pre-order your copy today to receive it upon release in late Spring 2019.
When placing a pre-order, payment is taken immediately, meaning you can await release without any concern and with no further action required. For all pre-ordered items, you can cancel your order at any point and receive a full refund for your purchase.